Everything under control with the oneAssist web parts
Optimize your information management in Microsoft SharePoint with our practical oneAssist web parts. We have developed a wide range of powerful extensions for various purposes for your enterprise portal.
Get the most out of your working environment: combine our sophisticated web parts and make your Microsoft SharePoint portal more productive, dynamic and efficient.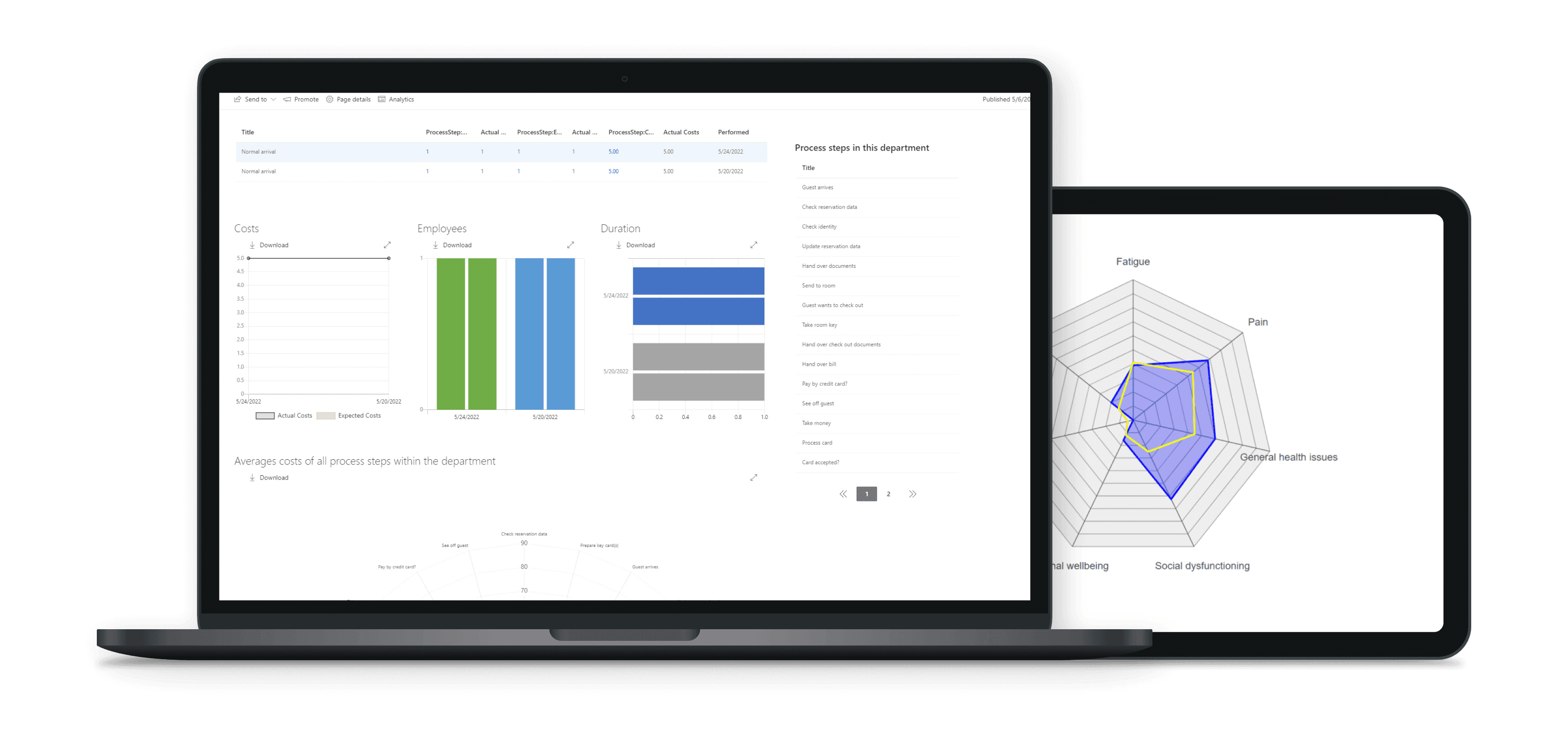 Our web parts
Web parts designed to make your life easier.
With our web parts, you keep track of complex structures and always have your information management under control.
Edit BPMN files directly in Microsoft SharePoint
The oneAssist BPMN Editor web part is the only tool in the world that allows you to create, open and edit BPMN files directly in Microsoft SharePoint.
---
No additional software installation required

High usability through familiar structures & direct work in Microsoft SharePoint

More efficient process management through accelerated processing

Linking with other web parts for interactive process design
Process management as it should be: convenient.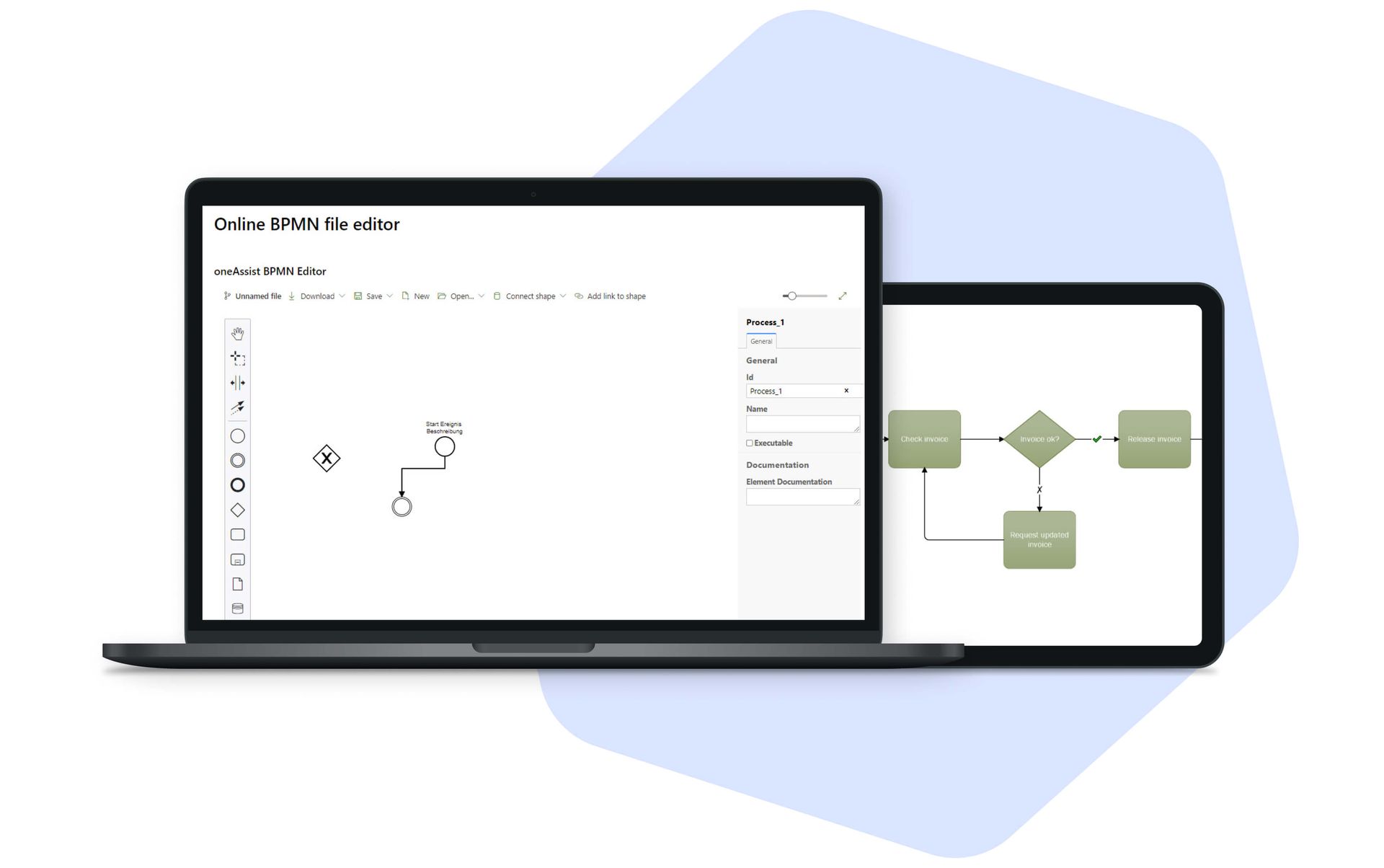 Navigate fast & targeted with Breadcrumb
The oneAssist Breadcrumb web part for Microsoft SharePoint is a clever navigation structure that displays relationships between your data clearly and compactly in one line and sorts them understandably according to hierarchy levels.
---
Quick and targeted navigation through the portal

Reduce complexity thanks to a better overview

More comprehensibility despite abundance of data

Quickly grasp contexts & processes
Navigation that supports work with processes.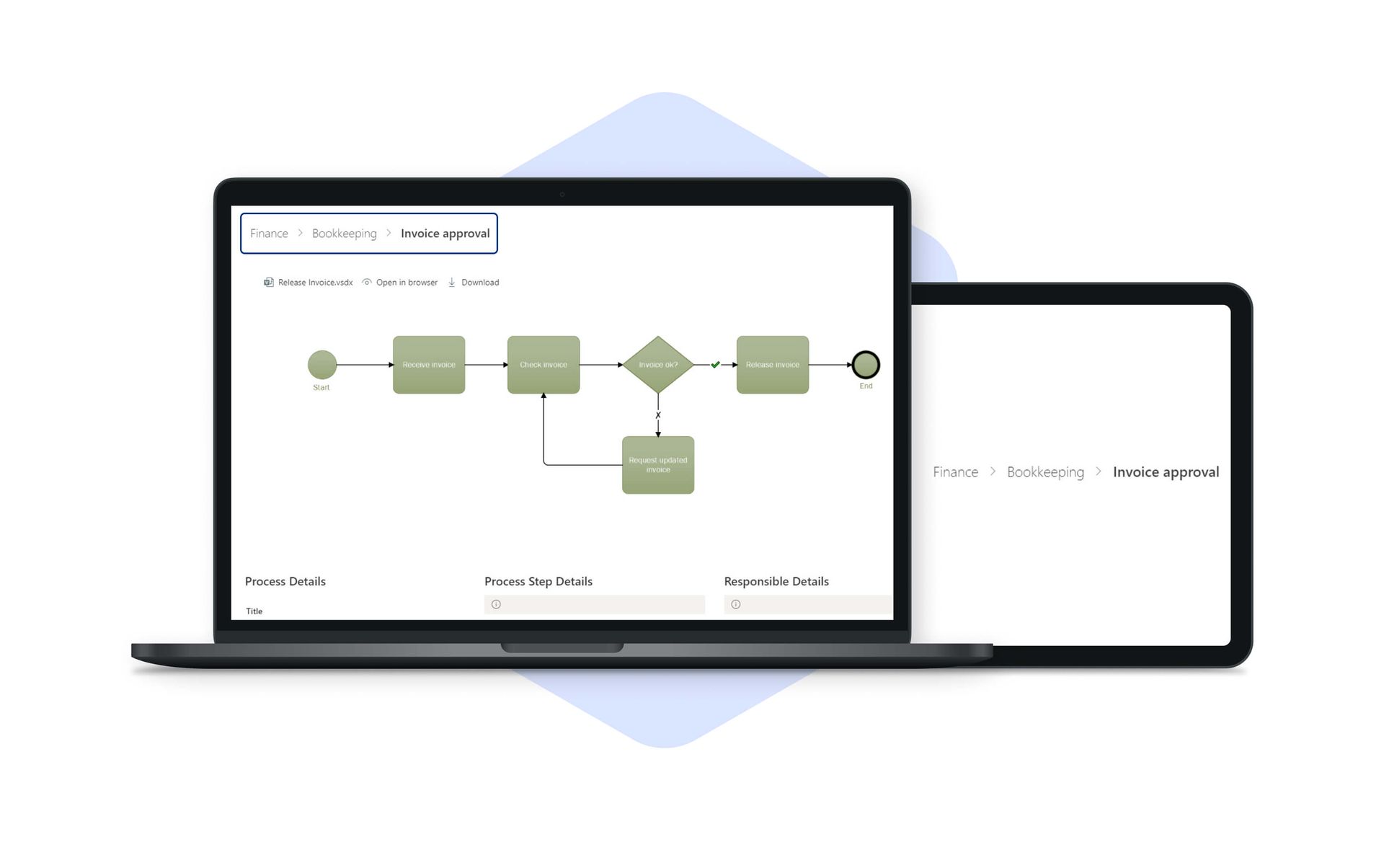 Your data graphically & understandable with Chart+
With the oneAssist Chart+ web part for Microsoft SharePoint, your data is illustrated in an understandable way. The web part allows you to quickly absorb important information through graphical representations of your list data. Selected chart contents can be highlighted dynamically.
---
Helpful graphical visualization of your data

Take in information more easily

Easy customization and selection of different chart types

Enable interactive visualizations
Maintaining an overview despite data diversity in the enterprise portal.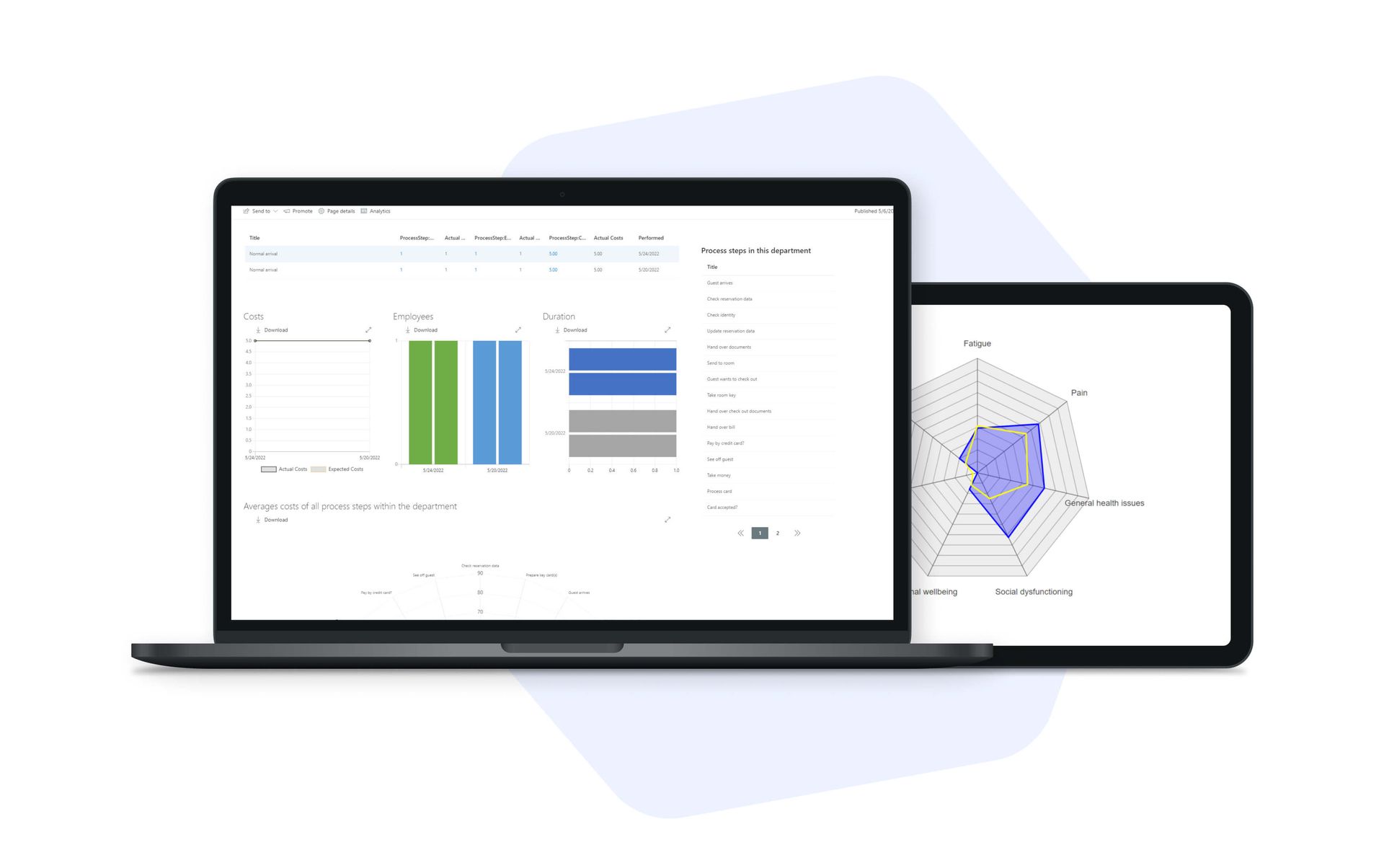 Focus on the essentials with Details+
With the oneAssist Details+ web part for Microsoft SharePoint you focus on core information within your portal. The web part bundles selected details of your data and SharePoint lists for you and enables dynamic navigation between relevant content.
---
Keep extensive lists clear

Efficiency in everyday work through focus on essentials

Convenient switching between selected content

Simple presentation of central information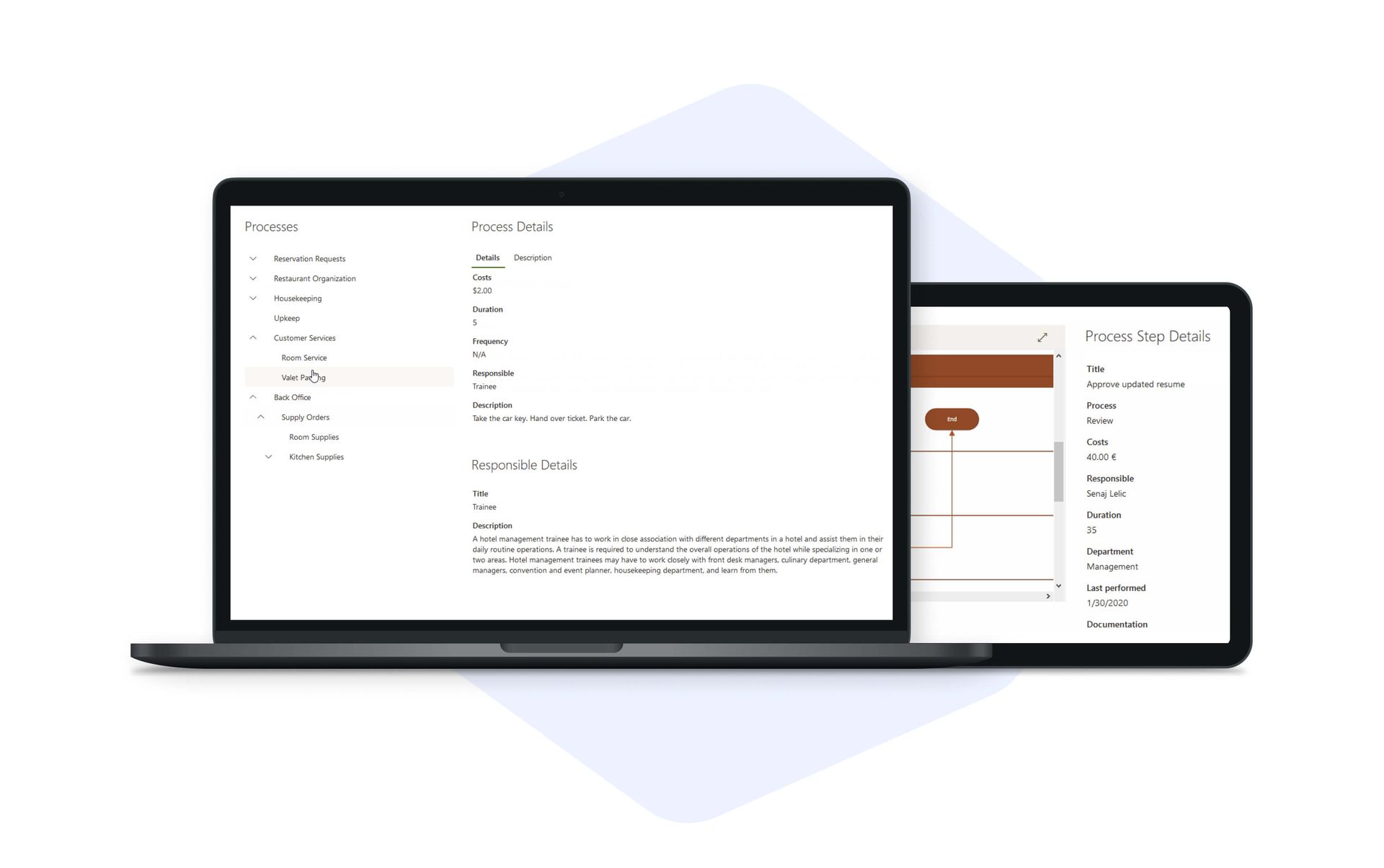 Your built-in preview with Document+
With the oneAssist Document+ web part for Microsoft SharePoint you extend your portal with an integrated preview for all your documents and files. You save time and can work flexibly and intuitively in just one window and without opening additional programs.
---
Convenient overview directly in Microsoft SharePoint

Instantly view any file - without reloading or opening a new page

Dynamic preview including navigation

Support for a wide range of file formats (Microsoft Office, Microsoft Visio, BPMN, PDF, image and video formats, and more).
Important documents just a click away.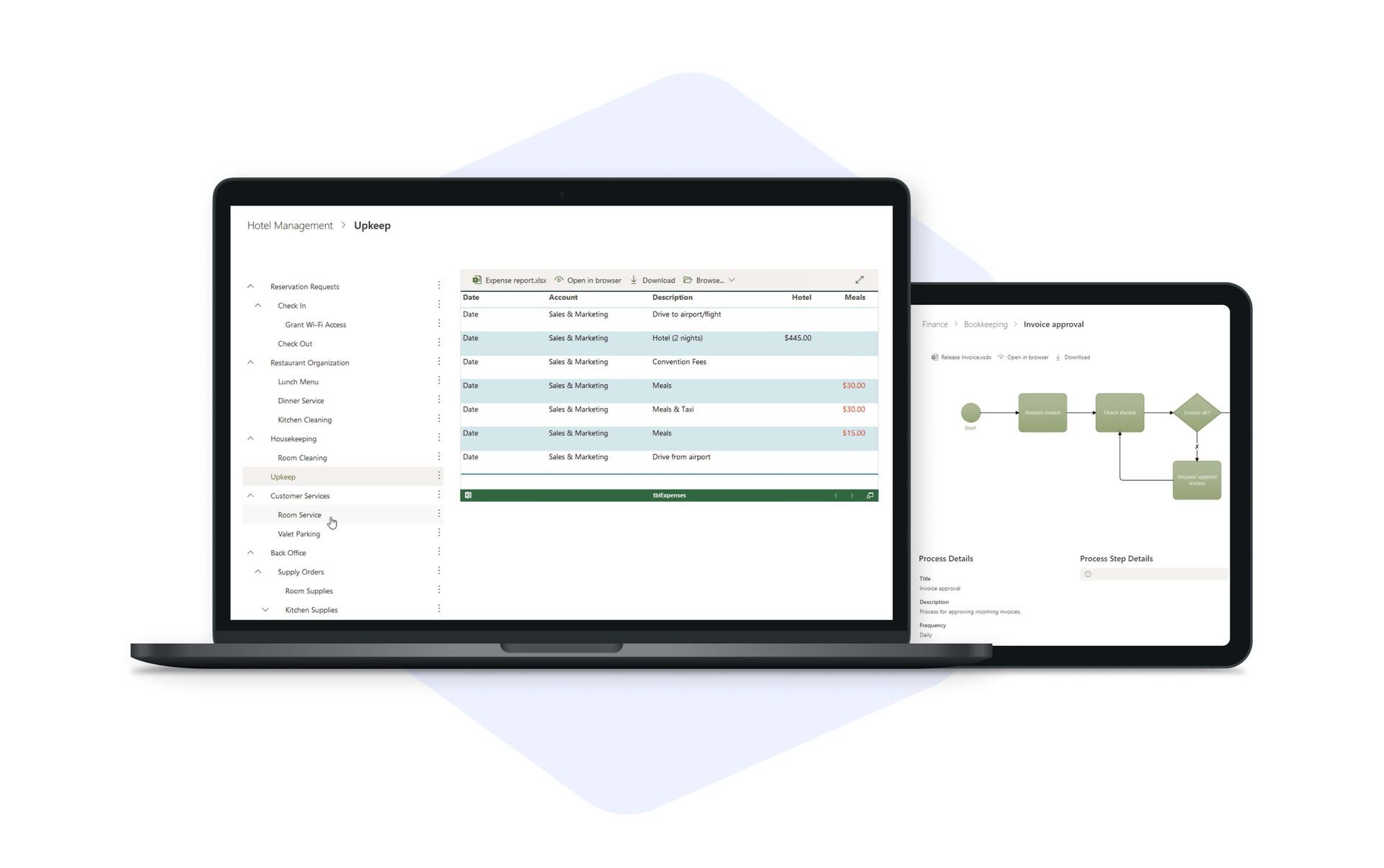 Find exactly what you're looking for with Filter+
The oneAssist Filter+ web part for Microsoft SharePoint offers you an additional input field for the application of filters that can be combined as desired and useful search functions. This allows you to customize lists, documents or diagrams clearly and conveniently.
---
Conveniently filter according to your ideas

Efficient search & retrieval of relevant information

Customize portal pages to your requirements

Overview of a large amount of information
Find exactly what you are looking for.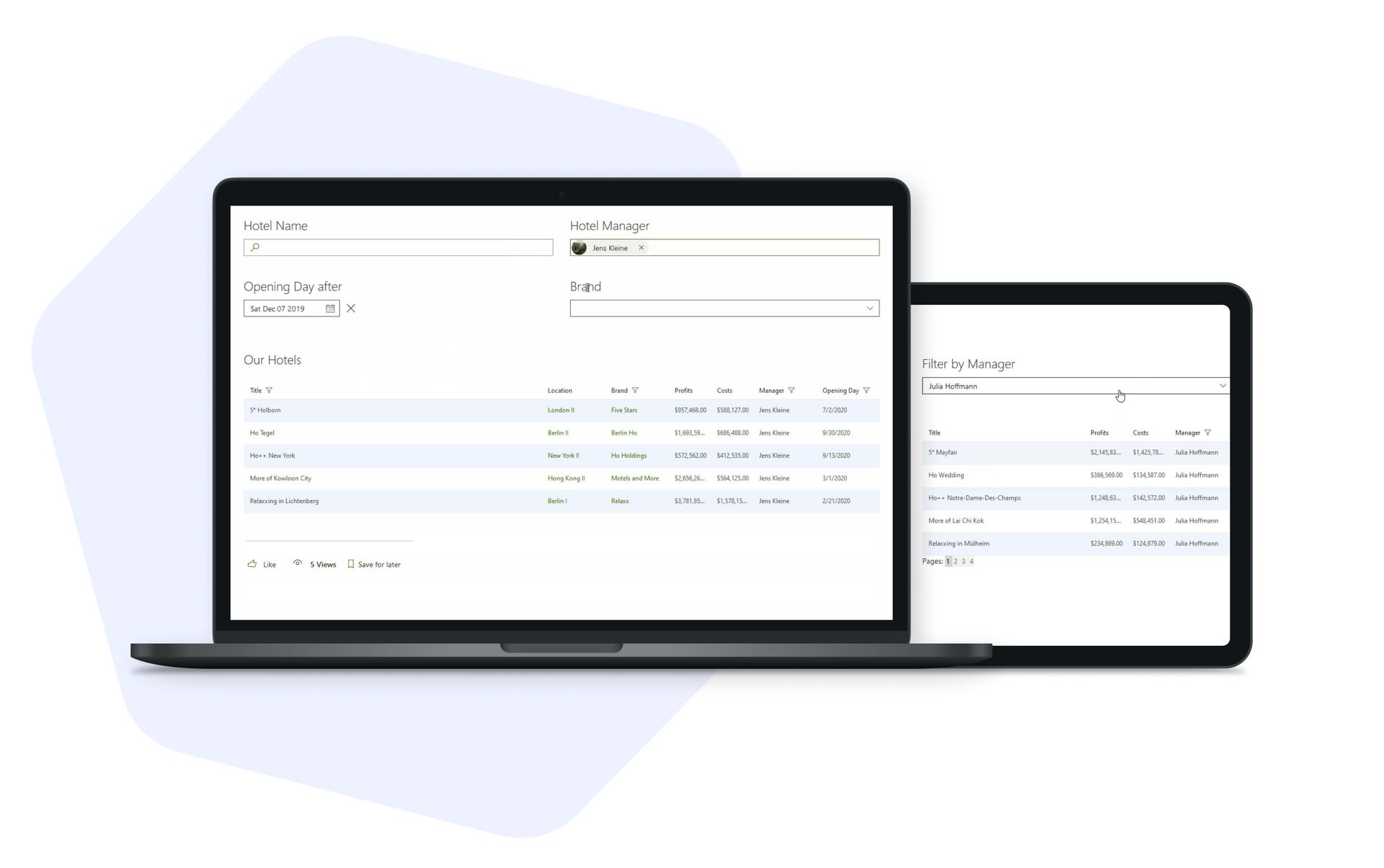 Work quickly, clearly and user-defined with List+
With the oneAssist List+ web part you can filter lists in Microsoft SharePoint according to any number of contents and individual criteria. With just one click you can search and filter your document library and lists and quickly get to the content you need.
---
Find relevant information conveniently

Combine multiple filters for more specific lists

Full control & overview despite abundance of information

Filter lists without page reload
Fast, clear and customizable.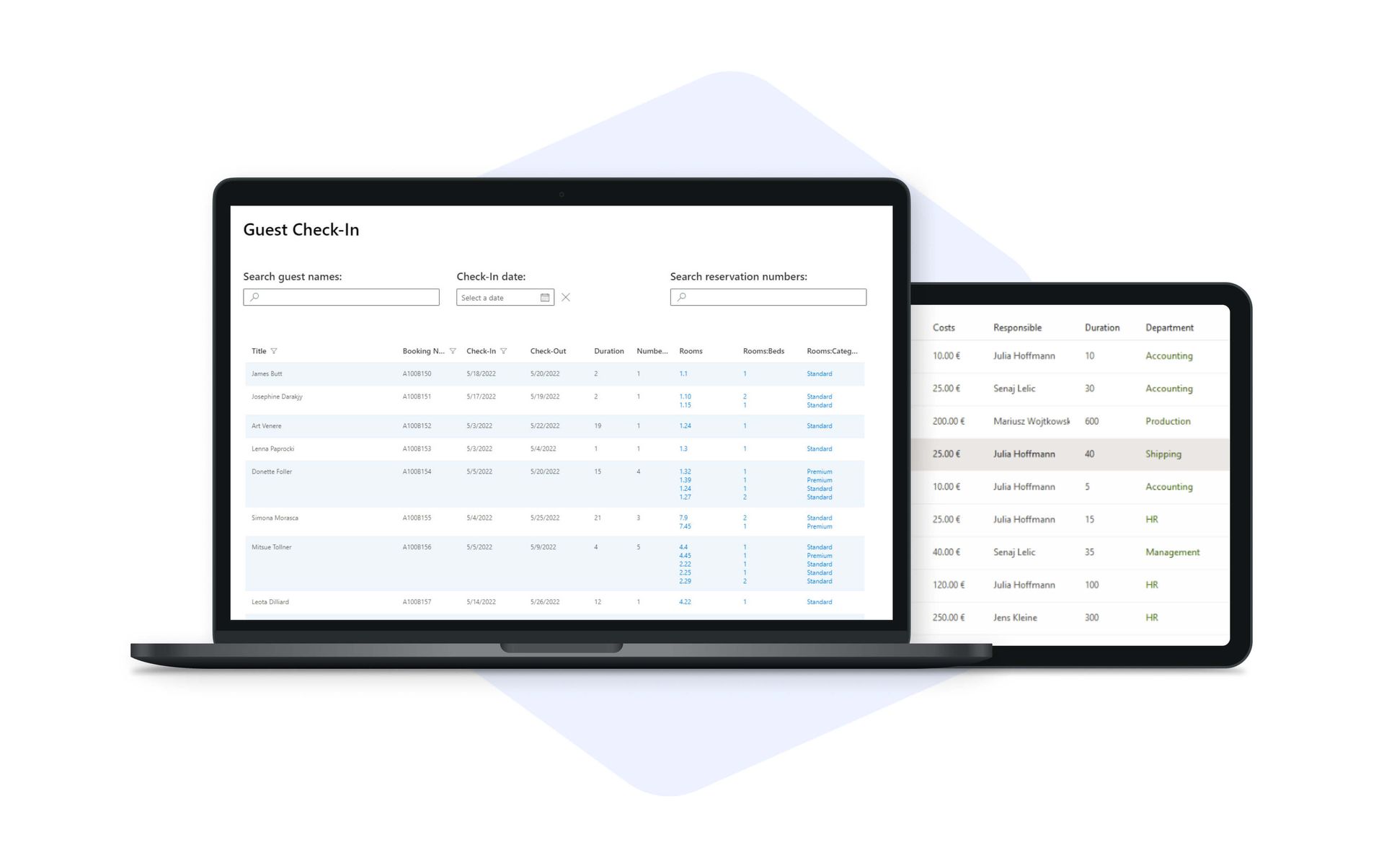 Navigation that can do more with Treeview
The oneAssist Treeview web part for Microsoft SharePoint is your clear navigation aid for fast and targeted work. Based on your lists and files, the web part creates a tree structure and brings more overview & order to your personal Microsoft SharePoint portal.
---
More structure in Microsoft SharePoint

Quick & targeted navigation

Proven navigation with intuitive use

Setup & customization is automated & dynamic
Navigation that can do more.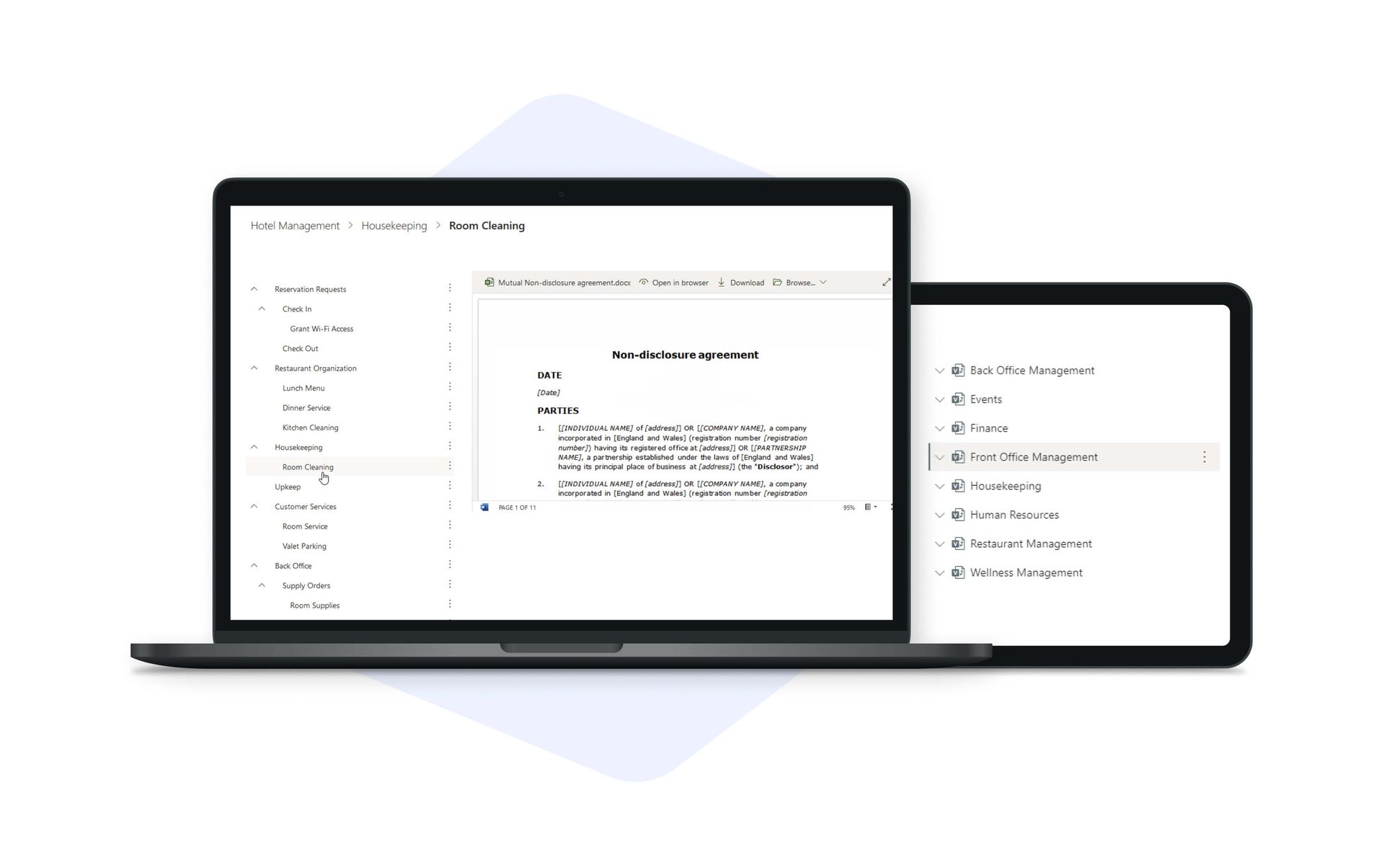 Appointment management with Calendar+
Because collaboration always requires coordination. Extend your portal with a comprehensive digital calendar that can do more than just centrally manage your appointments. The oneAssist Calendar+ web part is an integrated extension, explicitly developed for Microsoft SharePoint. It can be embedded directly on your Microsoft SharePoint site and integrated into your Microsoft Outlook.
---
Appointment management directly in Microsoft SharePoint

All dates of colleagues & colleagues at a glance

Synchronizable with Microsoft Outlook and integration of other calendars

Upload file attachments directly from Microsoft SharePoint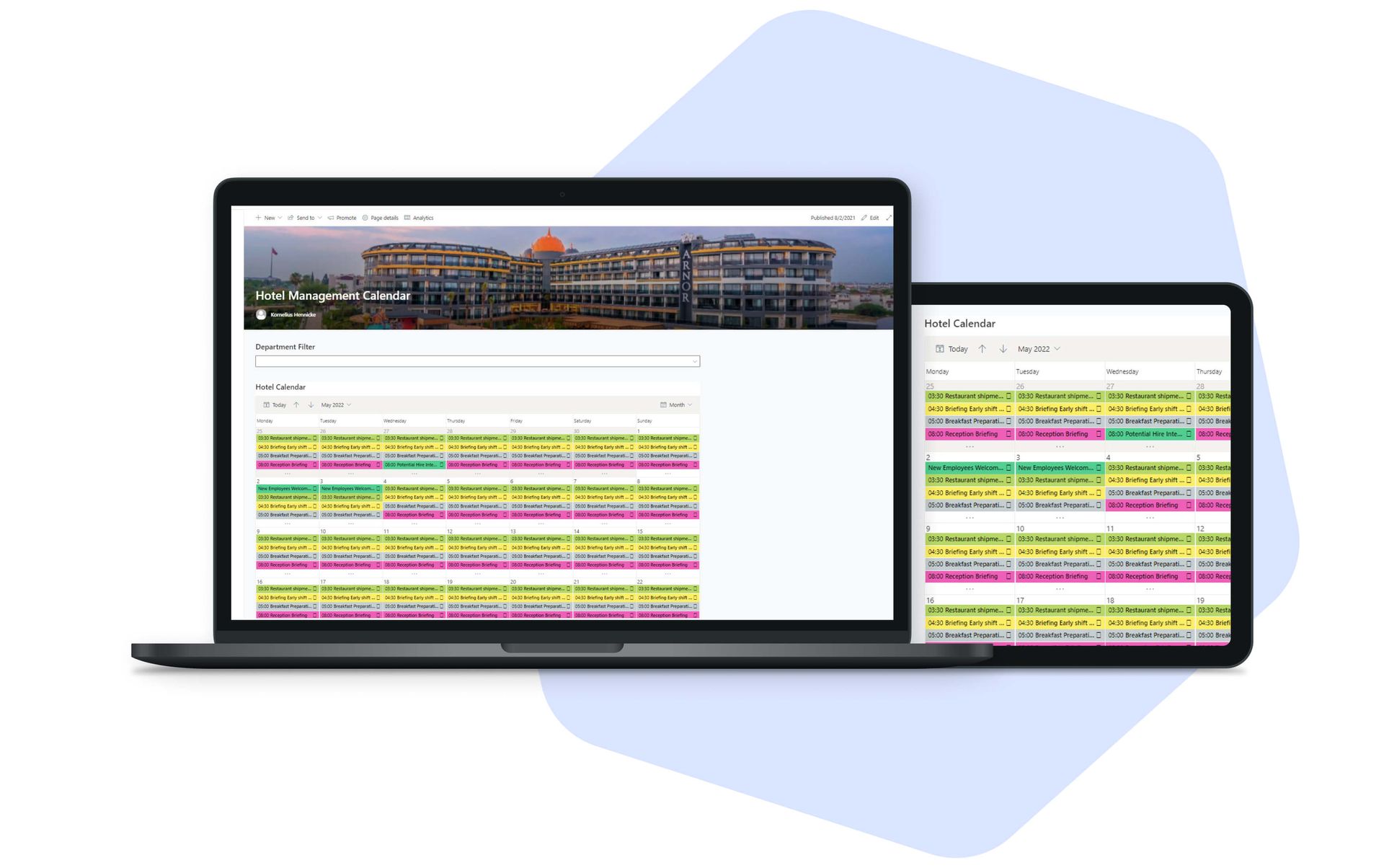 Feedback web part – because criticism promotes innovation
With the web part, you can manage your feedback centrally and continue working with it constructively and efficiently. With one click, you can share your feedback via an additional input field. The web part automatically generates bundled list entries from this, which you can configure according to your requirements. It supports you in your work as a team and enables targeted collaboration.
---
Central management of feedback bundled in lists

Automatic creation of list entries

Accelerate feedback process through interaction

Comfortable collaboration & targeted feedback