Your data graphically & understandable with Chart+
Extend your portal with understandable visualizations & representations of your data that support you in your work. The oneAssist Chart+ web part is an integrated extension, explicitly developed for Microsoft SharePoint.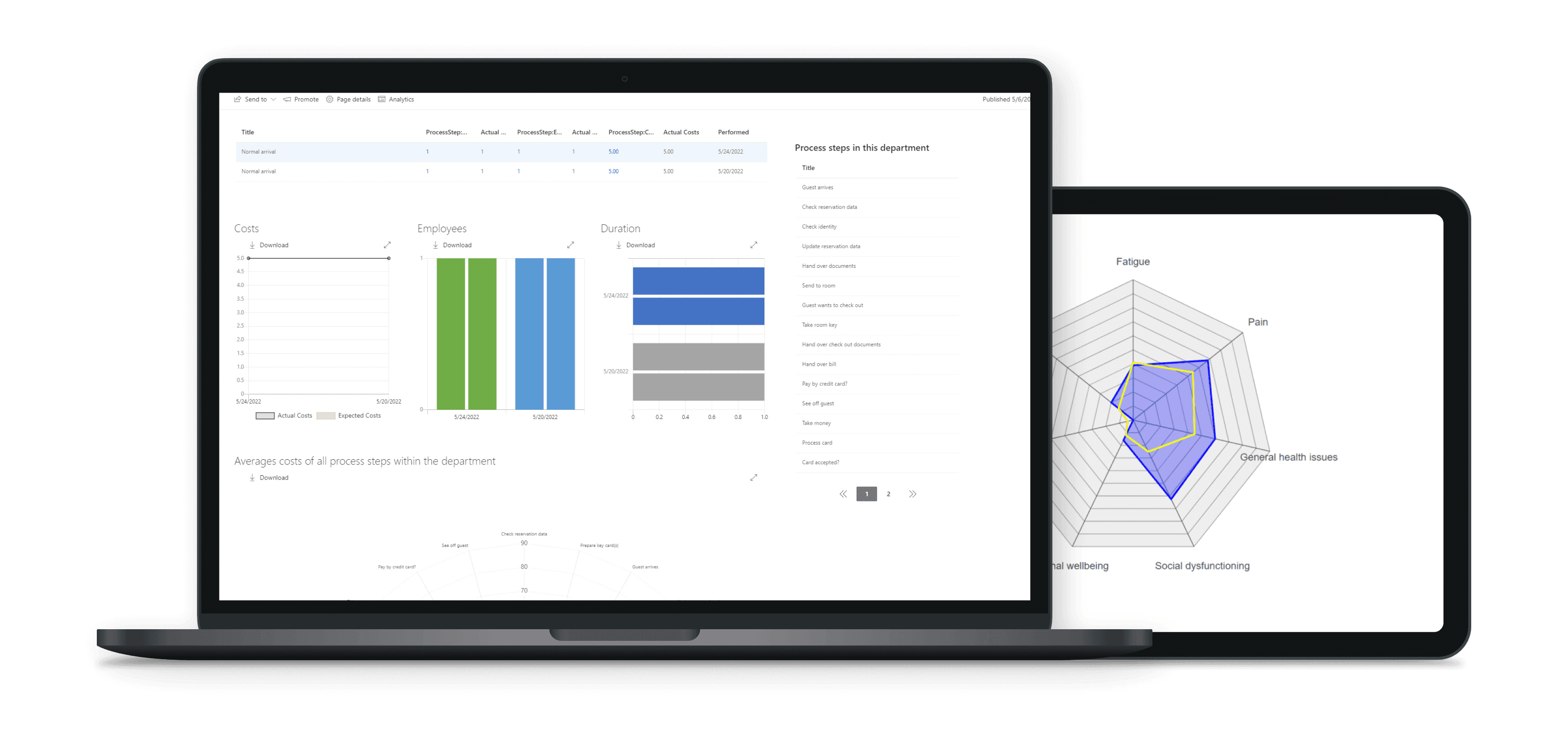 Fast information intake
By visualizing data, you can make information understandable and convey and process it quickly, easily and efficiently.

Interactive visualizations
More than just a chart: highlight selected chart content interactively in other web parts and add dynamism to your portal.

Your data according to your ideas
With 9 different chart templates to choose from and easy chart customization, you'll quickly find the format that's right for you.
Understandable presentations that support you in your work.
Quickly gaining insights from data that is complex and sometimes scattered can quickly become a time-consuming problem when dealing with a large amount of data. The last thing you need are additional, complicated applications for presenting information. Chart+ takes care of this task for you: the powerful web part easily creates charts and diagrams from your lists and data.
With the oneAssist web part Chart+ the visualization of your data is quickly and clearly implemented. It is a specially developed extension for Microsoft SharePoint that complements the limited display options of the SharePoint portal: i.e. Chart+ generates helpful, graphical displays based on your list data. You will find these integrated on your Microsoft SharePoint site, so that you can quickly include targeted important information and chart content, as well as customize, present and dynamically highlight it.

Keep the overview despite data diversity in the enterprise portal.
Representations that promote vision
The Chart+ web part for Microsoft SharePoint easily creates charts and graphs for you from your lists and data. The representation of your data is implemented quickly, automatically and vividly and integrated directly on your Microsoft SharePoint page.

Your advantages with the Chart+ web part
Facilitated absorption & processing of information

Fast collaboration thanks to dynamic interfaces with intuitive use

Your data according to your ideas: individual customization of templates

Chart+ web part features
Automatically generate helpful graphics from your data and lists

Easy customization and selection from 9 different chart types

Interactive visualization by highlighting selected content in other web parts

Direct integration on the SharePoint page