Your lists as useful tools - with oneAssist List+ web part for Microsoft SharePoint
Displaying only selected columns from table lists has long been part of everyday work in Microsoft SharePoint. However, in the new versions of Microsoft SharePoint, this useful function is not available in a user-friendly way for everyone, which creates frustration for many who work with enterprise portals. This is because many of the possibilities that facilitated interactive and dynamic work with a lot of data and lists are thus missing out.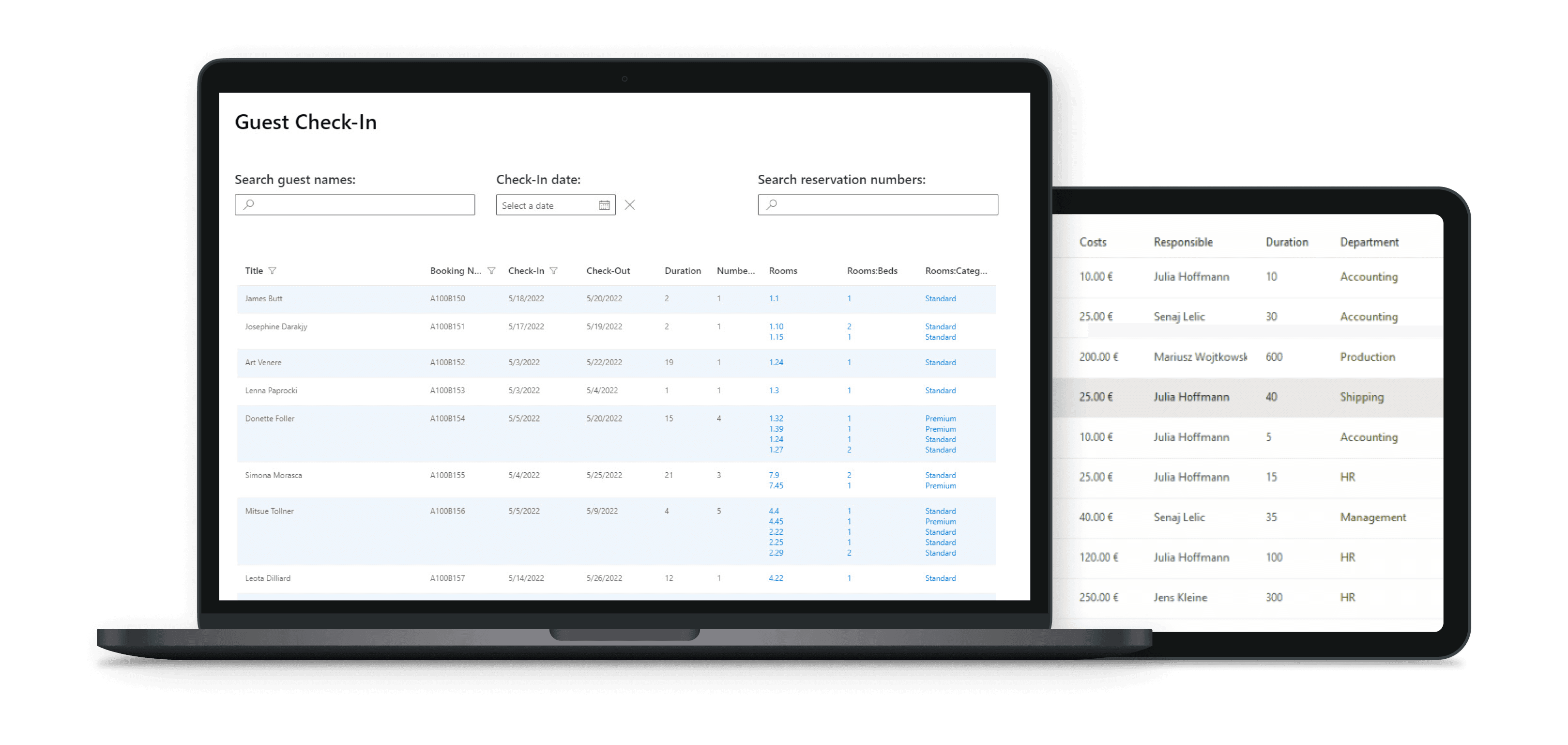 Maximum individuality with maximum relevance
Use filters & selections from other web parts and use these selections directly for your custom lists.

Speed up work and avoid frustration
Have specific data filtered and displayed from your lists with one click and save precious time and nerves.

Full control despite abundance of information
Turn your lists into useful tools! Filter complex data and find important information quickly & easily.
With relevant content through the daily work routine
With the oneAssist List+ Web Part you can narrow down your view through targeted column selection and thus use your lists more effectively. With just one click, you can quickly get to the content you need from your document libraries and lists. Additionally, you can apply filters from other web parts directly to your custom lists. Thanks to Microsoft SharePoint's list views, List+ Web Part is also easy to set up and customize.
Dynamic selection of columns within your lists - we give you back this missing feature.
Work quickly, clearly and user-defined with List+
With the oneAssist List+ web part you can filter in Microsoft SharePoint by any content and individual criteria. With just one click you can search and filter all your documents and quickly get to the content you need.

Your advantages with the List+ web part
Conveniently find relevant information

Full control & overview despite abundance of information

Fast & clear work with a lot of data

Lean presentation

More overview through data grouping

Simple & individual configuration without training effort

List+ web part features
in combination with Filter+ simultaneous application and combination of several filters possible for even more specific lists

Filter lists without reloading the page

Interactive list views

Effortless linking with other oneAssist web parts

Create multilingual lists

Intuitive design of custom lists